Internet Explorer 8 è rimuovibile da Windows 7
Grazie alla collaborazione tra Chris Holmes e Bryan, sappiamo che Internet Explorer 8 può essere facilmente rimosso da Windows 7 Build 7048, ciò costituisce un buon segno per i regolatori dell'Unione Europea e degli Stati Uniti.

Questo cambiamento si ha dalla release candidate, tale funzionalità era completamente assente dalla Beta 1  e le possibilità che questa features rimanga anche nella RTM e versione Boxed sono alte. Bryan di AeroExperience ha documentato la caratteristica di Windows attraverso dei screenshot e descrivendo ogni singolo dettaglio.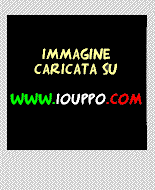 Inconvenienti e Controindicazioni - Non si tratta ancora di una completa eliminazione di Internet Explorer bensi' della rimozione del solo eseguibile. Chris fa notare l'assenza dell'eseguibile iexplore.exe, della rimozione di IE8 dalla sezione "Imposta programma  come  predefinito" ma la  directory ed ogni dipendenza di IE8 rimane nel sistema operativo.






Il cambio di rotta di Microsoft potrebbe essere la motivazione per cui assistiamo quest'oggi ad una nuova press release dell'Unione Europea, sembra che Microsoft sia finalmente al di fuori dell'occhio del Ciclone. Non si sa se la possibilità di rimozione di IE8 sia una risposta alle "minacce di sanzioni", ciò che è certo è che Chrome, Mozilla, Opera e Safari hanno da festeggiare..
Microsoft has an ongoing obligation to supply complete and accurate interoperability information as specified in the Commission's 2004 Microsoft Decision. However, given that the original set of interoperability information has already been documented by Microsoft, increased opportunities through private enforcement provisions in Microsoft's license agreements for third parties to exercise their rights directly before national courts, and experience gained since the adoption of the 2004 Decision the nature of the technical assistance that the Commission requires is now of a more ad hoc character.

The Commission therefore considers that the ongoing monitoring that is still necessary can be performed more appropriately with the help of technical consultants who are available under a framework service contract to advise on issues that arise from time to time.

In line with this, the Commission has today adopted a Decision which removes the Trustee provision from the 2004 Decision and repeals the 2005 Trustee Decision which provided for the modalities of the monitoring mechanism and the appointment of a monitoring trustee. The Commission nevertheless highly appreciates the excellent quality of the work that the former monitoring trustee has provided since 2005.
Fonte:
italiasw.com